Super Easy Loan Origination Software
Create powerful interactive forms in our customizable and intuitive loan origination software.
Manage the entire application and awarding process of grants, loans, scholarships, and more!
CREATE powerful application forms
Create unlimited programs and applications supporting all required question types, validations, and document uploads, within a simple user interface. The designer allows for complete control over all visual and navigational elements ensuring the best possible application journey for your customers.
Create custom pipelines for each application type so you can stage the entire application lifecycle.  Automated email templates can be configured to support internal and external communication for key events in the application process. Required documents and task lists can be configured to iteratively request forms and documents as you move through the application pipeline.
Incorporate your logos and brand identity into all elements of ApplyNow including the user interface, communication templates, and all correspondence generated from the system. The portal will be a natural extension of your website.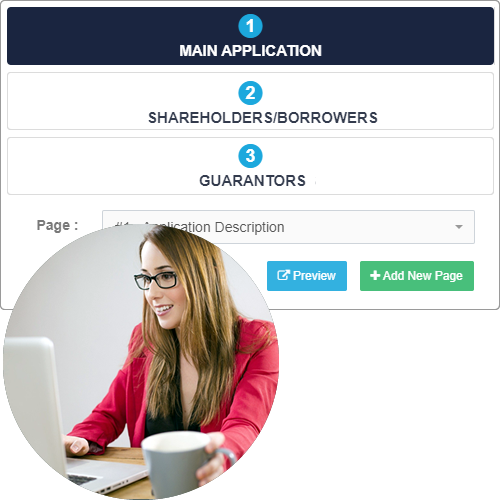 List all the CREATE features
End-user application creation and administration of the ApplyNow
Two-Factor Authentication and other authentication enhancements for increased security
Enhanced user management, including the ability for a single login to be associated with multiple organizations and tenants for both staff and client users
Ability to embed the login within a customer's website for a specific tenant or organization
Enhanced Profile information to include the ability to add additional businesses and people associated with the main account profile
Enhancements to the "Invitee" feature to allow for better collaboration on an application
Ability to share an application with other users to allow for better collaboration on an application
Ability to deploy an application across multiple tenants for better and easier management of "standard applications" within a group of similar organizations
Enhanced security through Microsoft authentication services providing peace-of-mind for data security
Business Unit/Region feature to allow applications to be segregated for larger multi-state or multi-city organizations so they can restrict or filter views
Implement Program Entity to manage Program-related details including program dates, funding, etc.
Webhooks and Zapier Integration
Activities Table for Audit Log of all activities completed by applicants and team users
Enhanced application UI for efficient design of applications and configuration in ApplyNow
Enhanced Fee & Payment structure including '% of Application' and 'Tiered-based' Fees to ApplyNow
Manage easy-to-use APPLICATIONS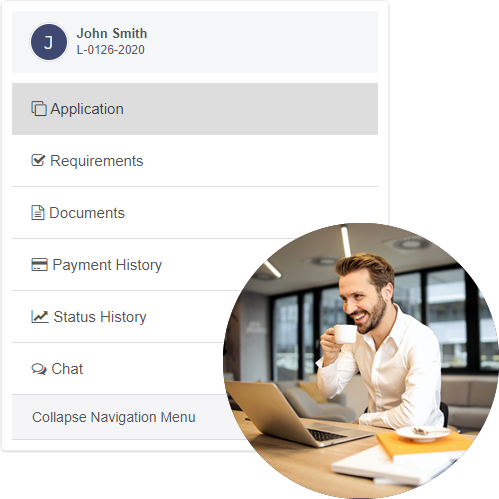 Enjoy unparalleled communication through automated emails based on custom-designed workflows and triggered events. Have questions for the applicants? Communicate directly with applicants using our real-time chat features and notifications so no question goes unanswered!
Applicants can easily apply for your products and services through a direct link from your website. The interface includes customizable landing pages, eligibility criteria, application descriptions, collection of application fees, and – of course – complete communication as to the status of their applications and what requirements are still in progress.
Supports the ability to invite multiple applicants and guarantors to a single application to complete their specific portion of the application while maintaining the security over personal information.
List all the APPLICATIONS features
Applicant Experience of ApplyNow
Ability to deploy an application across multiple tenants for better and easier management of "standard applications" within a group of similar organizations
Android/IOS Version of the ApplyNow (End-User) for phone/tablets
E-sign capacity to ApplyNow for authorizations and critical signatures required on binding documents/agreements
Prequalification Applications to prequalify Applicants before to starting the application process
Closed Loan Details to the Application Portal (From TEA integration) so the final approved loan details are stored in the ApplyNow
Quickly and easily REVIEW applications
Multiple application queues make reviewing specific application types a breeze. Easily review all application information in a clear concise dashboard that can be filtered by application type creating simplicity in the review process.
Quickly review that all supplemental documentation has been uploaded and that all tasks are completed as part of the application process to ensure you have comprehensive applications for review.
Real-time chat with applicants to answer questions and request additional documents and information is a simple process. Also track internal notes related to your assessments for final review and adjudication of applications.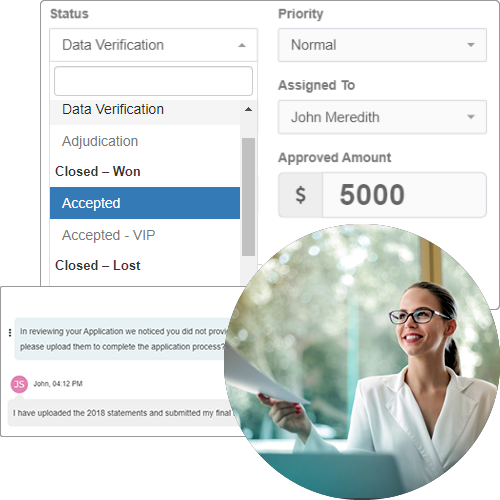 List all the REVIEW features
Team Experience of ApplyNow
Reviewer Panel for external committees or board of directors to have the capacity to rate and review applications as well as secondary and tertiary external approvals
Ability to create loan terms, conditions, collateral, amortization schedules and complete deal creation so the ApplyNow becomes a comprehensive loan packaging system
Design and deploy a workflow manager allowing for automation within the ApplyNow
Enhanced Document Management in ApplyNow to manage all document requirements
Enjoy a streamlined DECISION process
Implement custom scoring criteria for questions to weigh them and ApplyNow will assist in automating approval decisions based on meeting specific scoring criteria.
Allow external/internal approval and review by assigning committees or individuals to review and score applications for approval.
Pull credit reports and various credit products from any of the primary Credit Bureaus in North America to ensure applicants' credit score is in alignment with application requirements.
List all the DECISION features
Reviewer and Approval Experience of ApplyNow
Credit Pulls (Microbilt) for pulling credit reports from the North American Credit Bureaus for FICO Credit Score
Financial Spreading (Underwriting) for analyzing financial statements and industry trends
REPORT on impacts and outcomes
Easily determine the status of any application in your pipeline as well as the associated impacts and outcomes using our configurable real-time dashboards.
Extract any data from ApplyNow with customizable export templates to create external reports and analysis for program results.
Peace of mind knowing the key community impacts and outcomes you need to report on can be derived from both ApplyNow core reports and the flexible custom report designer.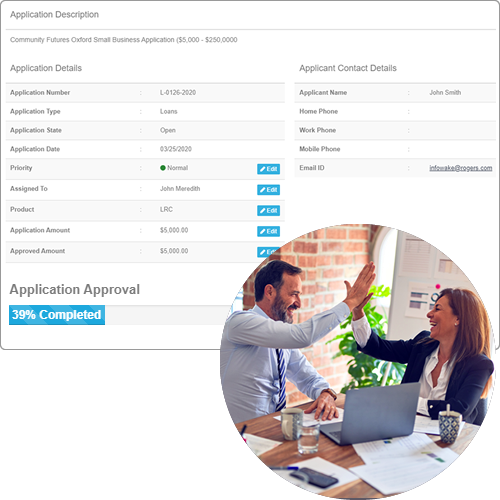 List all the REPORT features
Impact and Reporting Experience of ApplyNow
Enhanced reporting, custom report designer and configurable dashboards
Reporting warehouse to manage global reporting requirements, Privileges and Rollup
Creation an External API for vendor connectivity and broader deployment and integration
Ability to generate loan documents and other required merge documents for contract executions
Integration with Service Objects for address verification and demographic profiling
The ability to create user-defined fields within areas such as Programs, Reviewer Console, etc. for enhanced dynamic data tracking