Jessica used the ApplyNow loan origination software through her local business center and secured funding to sustain her business through the pandemic!
Customizable Loan Origination Software
Provide your clients with an easy application process using our loan origination / loan management system software for awarding grants, scholarships, loans, insurance, and any other type of funding you're responsible for! ApplyNow is an online application management software that streamlines the entire process for you and your customers from beginning to end.
During the COVID-19 pandemic, ApplyNow facilitated over $500 million in loans and grants!
How the ApplyNow Loan Origination Software Works

Unlimited Applications
Manage multiple programs with unlimited applications to allow you to scale with ease

Communication
Keep applicants informed with automated emails and real-time chatting to ensure collaboration and communication

Document Management
Collect all relevant documents related to the application process to ensure expedited review and decisions

Branded Solution
Completely customize ApplyNow to incorporate your brand and identity
Rapid Deployment
With ApplyNow, organizations can deploy an unlimited number of Programs (Applications) with ease. There are no additional fees so the possibilities are unlimited. As an end-user portal, organizations can easily design, configure, and deploy new program applications and take them live within hours.
Existing applications can be cloned for simplicity in the creation process and the designer is intuitive with drag-n-drop functionality, question cloning and simple configuration controls. Although we are happy to provide implementation services, you'll be surprised just how easy it is!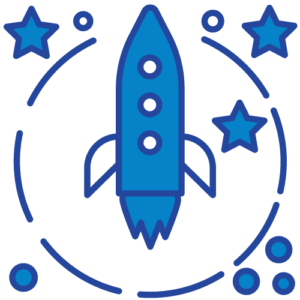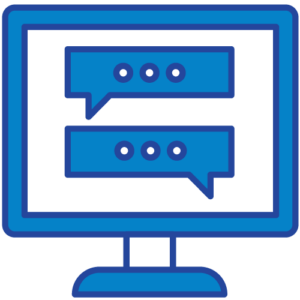 Communication
Keeping Applicants and your Team highly engaged in the application process is critical to program success. With ApplyNow, we have integrated live chat rooms for real-time communication with applicants, automated emails for clear communication with applicants and team members, customized processes for managing the progress through your customized pipeline, as well as detailed notes to document interactions for internal review and decisions!
Bank-level Security
We know data security and peace-of-mind are of paramount importance in this day and age. ApplyNow boasts bank-level security with SSL AES-256 encryption, SSAE 18 SOC 2 Type 11 Partners, Two-Factor Authentication (TFA), and Captcha all hosted in Microsoft Azure with multiple data centers to ensure you are in compliance with the privacy legislation in your respective areas.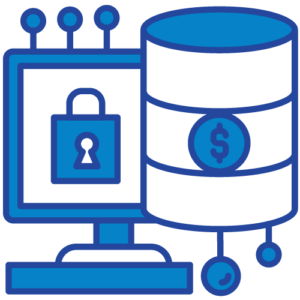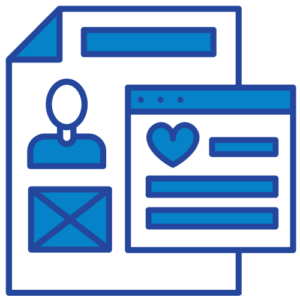 Required Documents
We understand that applications and pre-qualifying applicants is important to the process which typically requires a plethora of other important documents to ensure you can make informed decisions.
ApplyNow has a sophisticated document management system which not only allows for important documents to be included within the application but as you iterate through your pipeline, ApplyNow can continue to request critical documents from the applicant automatically. Document checklists are automatically created and completed upon the submission of required documents Implementation Services the applicant.
Keeping a Pulse on the Pipeline
We support applications for any purpose regardless of your industry. Our Team Console allows you to easily accommodate multiple application pipelines and query any specific data required to manage, adjudicate and report on the progress of all programs. Keep your team and stakeholders apprised of the social impact and success stories you are generating in your communities.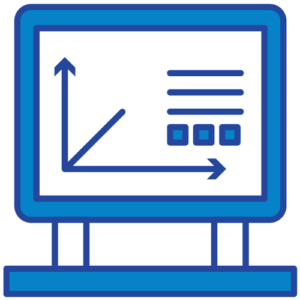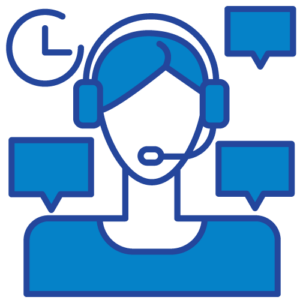 Customer Service Extraordinaire
At ApplyNow we pride ourselves on excellence. This is our number one core value so you can expect to receive exceptional customer service for both your team and your applicants. We simply want your experience to be one of the most positive and praise-worthy in the industry and will go the distance to ensure your complete satisfaction!
What our client say about us
Community Futures was tasked with delivering a new COVID-19 pandemic lending program across Western Canada with an extremely tight timeline.
Jason Denbow
My name is Jessica Smith and during the COVID Pandemic my business struggled just as many others did. I was feeling helpless and deeply worried about my livelihood both for my children and my career.
A Client Perspective - Jessica's Story
Thanks for designing, configuring, testing and deploying the ApplyNow Portal and customizing it to our specifications.  Today we launched our employee Christmas loan application, and it has been nothing short of incredible for us. We have already received over 140 applicants and have been able to approve the majority of them thanks to the platform you've created for us. We had a great time watching the applications roll in and were able to easily walk through the process with all of our applicants. 
Robby Deere (Operation Officer)